Horizon Europe (HE), the framework programme of the European Union kicks off in April and will provide substantial funds for domestic research and innovation. In order to increase the success rate of Hungarian businesses, knowledge centers, universities, and research institutes, a new series of practice-oriented webinars were launched on 11 February 2021 by the coordinator of the funding programme in Hungary, the National Research, Development and Innovation (NRDI) Office.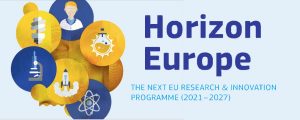 The partners of ENeRAG are planning to continue the work that was started together in the project. As HE is a great opportunity for reaching this goal, we participated in 3 webinars to get first-hand and up-to-date information on the novelties, the rules of participation, and the content of the upcoming calls for proposals. 
On 11 February 2021, the NRDI Office organized a webinar called 'The Horizon Europe programme in a nutshell'. 

During this event, we got an overview on the novelties of the framework programme, on cluster programs that encourage cross-sectoral and cross-technology cooperation, on missions addressing key societal challenges, and on European Partnerships with strategic initiatives co-financed by the EU, the Member States, and industries. We get an insight into the changes in the management and the rules of participation, as well as about the services and planned funds supporting the Hungarian proposals.

An online webinar on the topic of '

Horizon Europe: Rules of the Grant and Project Management

' was organized on 16 March 2021. 

In the first half of the event, we received an overview of the latest developments in open access and intellectual property rights, as well as the electronic grant portal from the representatives of the European Commission. After that, the experts of the NRDI Office presented the rules for participation in the tenders, the most important stages of the project cycle, with special reference to the evaluation process, and the financial rules of the Framework Program.

The webinar on '

Horizon Europe: Broadening participation and strengthening the European Research Area

' was organized on 18 March 2021. 

In addition to the well-known widening

tools (Teaming, Twinning, ERA-Chairs), novelties (eg.: hop-on scheme) were presented at the event. We also received an overview of the funding opportunities available in the fields of Open Access, gender, and ethical aspects and also in scientific communication. 
The webinars were very useful and informative for us. We have been able to get answers to many of our questions, which give us a better insight into what is new and what are the opportunities in the Framework Program. We can state that we are more prepared for another successful proposal.